Home
Works For Sale
Gallery 2000
Gallery 2001
Gallery 2002
Gallery 2003
Gallery 2004
Gallery 2005
Gallery 2006
Gallery 2007
Gallery 2008
Gallery 2009
Schedule
Links
AKIRA BLOUNT
ARTIST STATEMENT

These latest pieces are a natural extension of the direction I have been working in for the past 10 years. I am attracted to the "doll" form for its evocative nature but my creative impulse has pushed me beyond the traditional expression of that form. Since early childhood, I've been absorbed by the colors, forms, textures and smells of nature and I have always tried to incorporate these elements in my work. For the past 20 years, I have progressively used more natural materials, since they convey directly those elements of nature that I love. I "age" the fabric by over dying with rust and tannins to give the fabrics a similar patina to the natural materials.
The energy and beauty of nature has always sustained me. Woodlands, in particular, I find compelling. My love of natural materials has led me to explore how I might personify the spirit of nature in images of the playful, creative forces in nature. Each piece is a combination of cloth, handmade paper, natural materials and found objects, most of which are collected personally from my farm and gardens.
Akira Blount was born in 1945 and grew up in Madison, Wisconsin. She continued her education at the University of Wisconsin-Madison where she graduated with a Bachelor's degree in Art Education. She started making dolls from cotton stockings in 1970 and they quickly evolved into a steady source of income. Over the next nine years her mastery of needle sculpting evolved into a style well known as her own. In 1979 she moved to Tennessee with her husband and 2 children. Her children have since grown and moved on but she and her husband still live on 80 acres in the foothills of the Smoky Mountains. When she is not working on dolls, Akira loves to garden, raise chickens, and take long walks in the woods with her Papillon dogs where she often finds inspiration for her new works.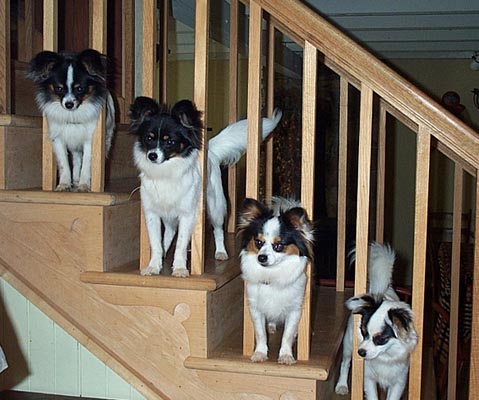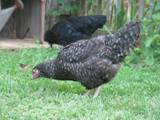 Akira's work has been admired and collected all over the world. Since 1986 she has been published over 30 times in magazines as diverse as American Craft Magazine, Smithsonian Magazine, Fiber Arts Design Book III, and Contemporary Doll. Books include: Craft in America: Celebrating the Creative Work of the Hand by Phyllis George, The White House Collection of American Crafts by Michael Monroe, Anatomy of a Doll by Susanna Oroyan and 500 Handmade Dolls by Lark Press which she curated and wrote the introduction for. She has taught her dollmaking techniques at doll clubs and craft schools around the country. Permanent Collections include MUSEE des ARTS DECORATIF, Paris France, MUSEE de POUPEES, Josselin France, CLINTON LIBRARY, Little Rock, AR, SEKIGUCHI DOLL GARDEN, Izu, Shizuoka Japan, ROSALIE WHYEL MUSEUM, Bellevue, Washington, MUSEUM OF ARTS and SCIENCES, Macon, Georgia, and the TENNESSEE STATE MUSEUM, Nashville, Tennessee. Exhibitions include National Museum of American Art, Washington, DC, American Folk Art Museum, NYC, NY, Mint Museum of Fine Art, Charlotte, NC, Santa Barbara Museum of Art, Santa Barbara, CA, Tampa Museum of Fine Art, Tampa, FL. The White House Collection of American Craft, a collection of over 70 pieces of contemporary crafts of which Akira is the only doll artist, has traveled to museums all over the USA since 1994 and is now on permanent display at the Clinton Library in Little Rock, Arkansas. Akira has also received the recognition of more than 20 awards at juried shows over the years.
Home
Works For Sale
Gallery 2000
Gallery 2001
Gallery 2002
Gallery 2003
Gallery 2004
Gallery 2005
Gallery 2006
Gallery 2007
Gallery 2008
Gallery 2009
Schedule
Links